Curated by Sport for Life, the following is a list of videos featuring Dr. Dean Kriellaars on Creating a Quality Physical Literacy Experience.
Meaningful Participation as the end goal
Explain, Demonstrate, Observe, Correct
Failures and Successes
Is FMS the same as Physical Literacy
Motor Competence: The Gender Gap
Instructional Cueing During Movement: Good or Bad?
Manipulation Dominance and Stability Dominance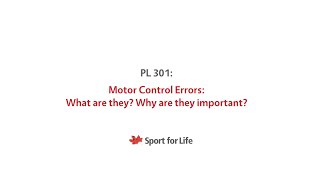 Motor Control Errors: What are they? Why are they important
Motor Learning and Speed Progression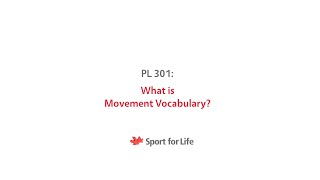 What is Movement Vocabulary?
Neuroplasticity: the brain changes with repetition!
Physical Literacy and Disability
Physical Literacy-Enriched Games
Physical Literacy, Fitness, and Physical Activity
PLAYtools and Adaptations
Physical Literacy: A journey, not a destination
Progressing Competition and Rivalry with Purpose
Quality Physical Literacy Experiences for Children
Repetition-Based Learning with Knowledge of Results
What is a Selection Error?
Selection of Movement for Environment
Self-Correction
Social Environment & Friendships
Time Pressure and Peer Pressure: Friends or Foes?
Physical and Mental Well-Being
What Is Physical Literacy?
Durability
Motor Competence: The Gender Gap
Building an Environment
Failures and Successes
Meaningful Participation as the end goal

Explain, Demonstrate, Observe, Correct

Is FMS the same as Physical Literacy

Motor Competence: The Gender Gap

Instructional Cueing During Movement: Good or Bad?

Manipulation Dominance and Stability Dominance

Motor Control Errors: What are they? Why are they important

Motor Learning and Speed Progression

What is Movement Vocabulary?

Neuroplasticity: the brain changes with repetition!

Physical Literacy and Disability

Physical Literacy-Enriched Games

Physical Literacy, Fitness, and Physical Activity

PLAYtools and Adaptations

Physical Literacy: A journey, not a destination

Progressing Competition and Rivalry with Purpose

Quality Physical Literacy Experiences for Children

Repetition-Based Learning with Knowledge of Results

What is a Selection Error?

Selection of Movement for Environment

Social Environment & Friendships

Time Pressure and Peer Pressure: Friends or Foes?

Physical and Mental Well-Being

What Is Physical Literacy?

Motor Competence: The Gender Gap